Click here to meet our four students we sponsor. Since 1996, the Cooperative for Education (CoEd) has worked to break the cycle of poverty in Guatemala through education. A 501 (c)(3) nonprofit organization based in Cincinnati and Guatemala City, we provide educational resources and opportunities to indigenous Mayan school children in Guatemala's Central and Western Highlands.
Ohio Pathways sponsors four Rise Scholarship students.  Meet our students
We partner with impoverished communities to implement four complementary programs:
.
.
.

trains teachers in effective reading instruction and provides them with quality children's literature
.
.
.

provides textbooks to middle schools and trains teachers to use them effectively in the classroom
.
.
.

teaches students to use technology to solve real-world problems so they can secure better jobs
.
.
.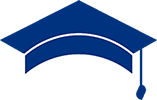 transforms young lives through youth development, social support, and scholarships